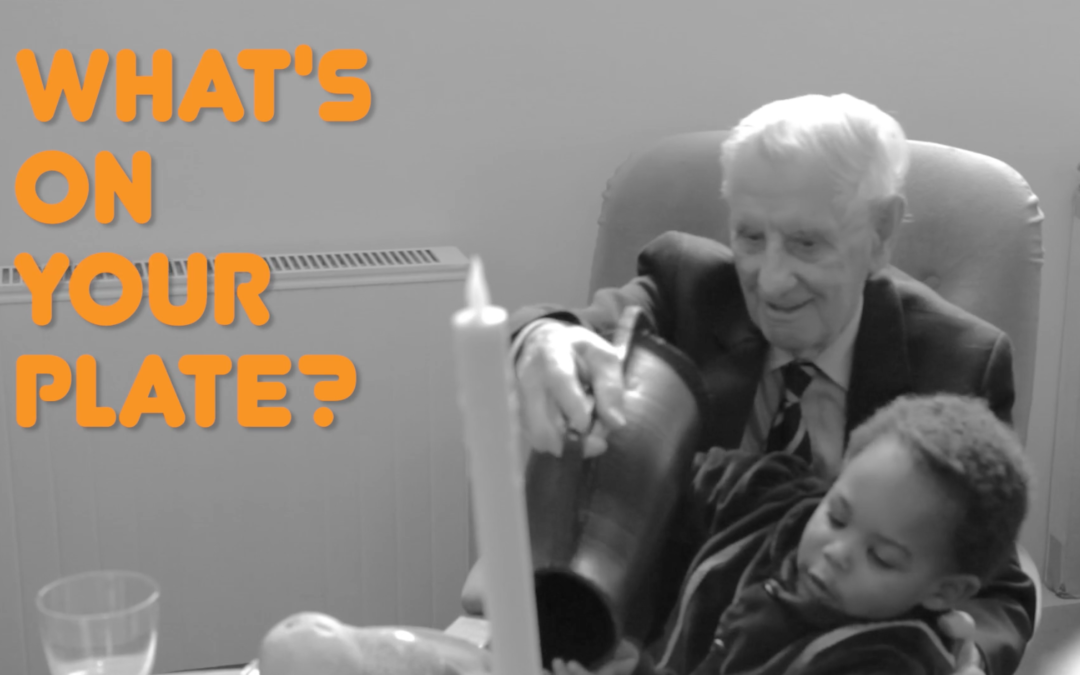 This short film summarises the What's on Your Plate – The Food that Makes Our Community project, a National Lottery Heritage Fund project led by the West Exe Nursery School and supported by the HAP team. It's a great summary of a small, intergenerational community project which ran over 2019.
The project involved working with the St. Thomas community in Exeter, bringing people together to explore their history through the food they have made, eaten, enjoyed and shared. Children from the West Exe Nursery School visited Age UK to allow the youngest members in the community to learn about their food heritage from the oldest members of society.
"Through the project we've actually got to know people. We've built real relationships, meaningful relationships with different people. One of the biggest things from that is the sense of wellbeing it's brought for us, for all the children, for the staff because it's very exciting, something different. And for the old people, they've really enjoyed it, so I think that's a huge outcome." Katharine Pringle, Nursery Lead Teacher
Whats On Your Plate from RA Projects on Vimeo.