The What's on Your Plate community recipe book for West Exe Nursery School has now been printed and looks fantastic! It's packed full of recipes rich in flavour and heritage, all contributions from the local community. It's a true celebration of the diverse food cultures that make up the community of St. Thomas, Exeter. Some of the recipes were written down in Food Memory Notebooks which were left in cafes and community centres for people to write down their favourite recipes in.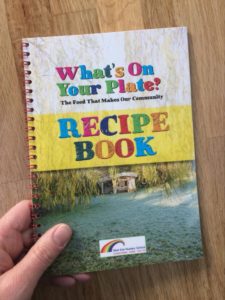 The recipe book is the culmination of the What's on Your Plate – The Food that Makes Our Community project, a National Lottery Heritage Fund project led by the West Exe Nursery School and supported by the HAP team. The project involved working with the St. Thomas community in Exeter, bringing people together to explore their history through the food they have made, eaten, enjoyed and shared. Children from the West Exe Nursery School visited Age UK to allow the youngest members in the community to learn about their food heritage from the oldest members of society.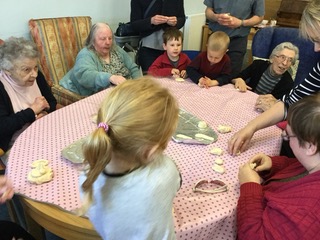 Volunteers also recorded oral histories from a diverse mix of people from the local community. Here's some extracts from Betty, born in 1929, whose recipe for junket is in the recipe book:
"On Sundays we had breast of lamb – Mum would trim off the fat, make some stuffing, roll it up and bake it. Every now and then when we had an extra bit of money we could buy a piece of beef."
"Always horse and carts – our baker used to come in with the horse and cart bringing fresh bread every day."
"I look back on my childhood and think I didn't go without because we didn't have the things they have today."
Betty's recording and all of the other recordings for the What's on Your Plate project will be archived at the Devon Heritage Centre.