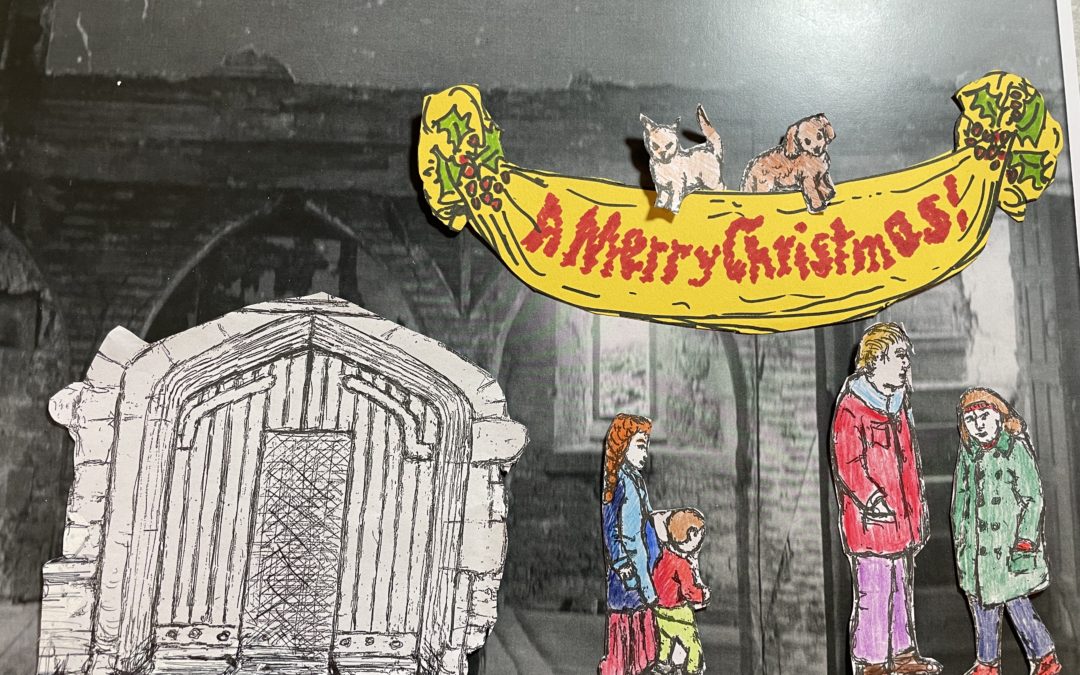 We've had a great time working with Burn the Curtain over the last couple of weeks on some community animation workshops at Exeter Food Bank and St Katherine's Priory. This was part of their Imaginarium project which you can read more about here.
The concept of Victorian Xmas cards was used as a starting point. If you haven't seen Victorian cards before take a look at some examples here. Christmas cards were invented during the Victorian era and took off in a big way in the 1880s. A demand for novelty led to a whole genre of bizarre and darkly humorous cards. Santa kidnapping naughty children, creepy clowns and dead birds were just some of the popular themes!
With this concept of a quirky, fun-loving and slightly cheeky take on the Christmas card as a starting point, we created characters based on local themes: Exeter Victorian sculptor Harry Hems' collection of characterful medieval angels, Exeter's blue boy and St Katherine's medieval nuns. The workshops were aimed at being light-hearted and fun, so as well as themes suggested by us, participants were encouraged to let their imaginations run wild and create their own characters and storylines to animate.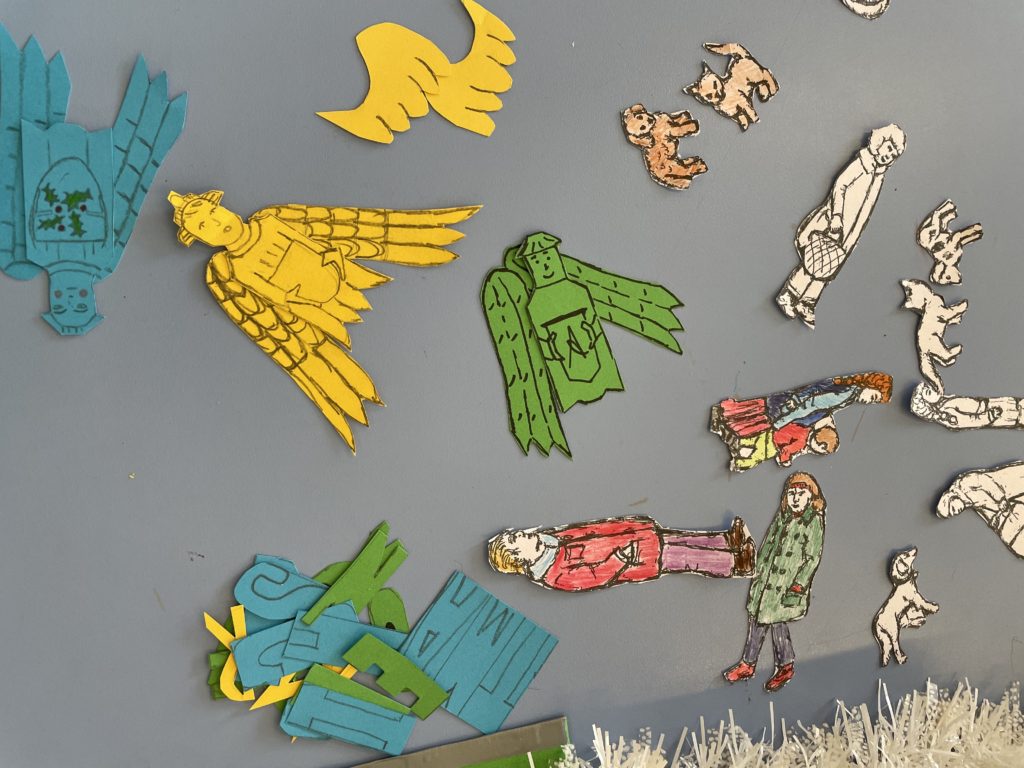 With animations featuring minecraft characters rescuing an ice-skating snowman, nuns bowled over by giant snowballs and mischievous angles, it was a truly Victorian Xmas card-inspired result! Here are the animations, courtesy of Burn the Curtain: