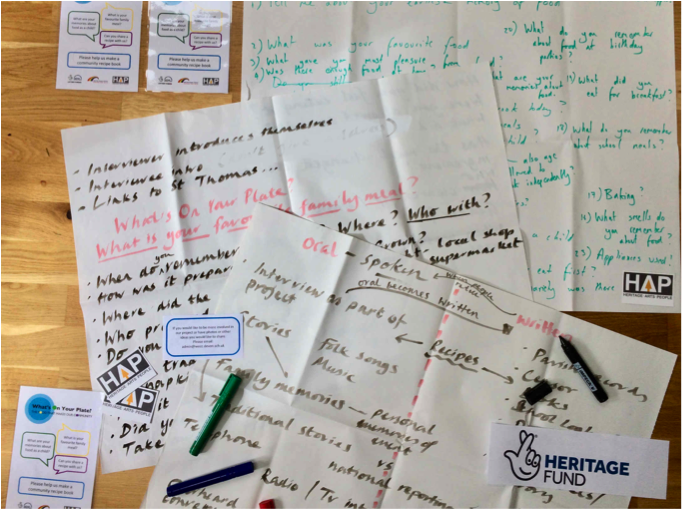 Collecting oral histories is an exciting and important part of the What's On Your Plate? The Food That Makes Our Community project. It was therefore great to be part of an informative and engaging workshop at West Exe Nursery School led by Kaleigh Milden which provided training and guidance on how to collect oral histories.
During the workshop we learnt about what oral history really is and the potential it has as a resource. The Oral History Society website has succinctly summarised the value of oral history as:
A living history of everyone's unique life experiences
An opportunity for those people who have been 'hidden from history' to have their voice heard
A rare chance to talk about and record history face-to-face
A source of new insights and perspectives that may challenge our view of the past.
During the oral history training session, we began to develop the key questions we will be asking when collecting the oral histories and what we really wanted to focus on during the project. We generated a lot of ideas!
Thanks to Kayleigh Milden and all the volunteers who joined us for the morning. We are all really looking forward to talking to members of the St Thomas community in Exeter and recording their memories of food. If you would like any further information or would like to be involved in the What's On Your Plate? The Food That Makes Our Community project please feel free to contact us.