HAP has just completed some learning resources for the North Devon AONB, helping bring the Iron Age to life for primary school aged children.
The interactive educational resources are an online, downloadable pack, exploring the hillforts of the North Devon Coast AONB and enabling teachers to inspire pupils about the Iron Age through enquiry based and creative activities. The resources invite pupils to use archaeological techniques to investigate this period in history and reveal what we know about the people who built the hillforts.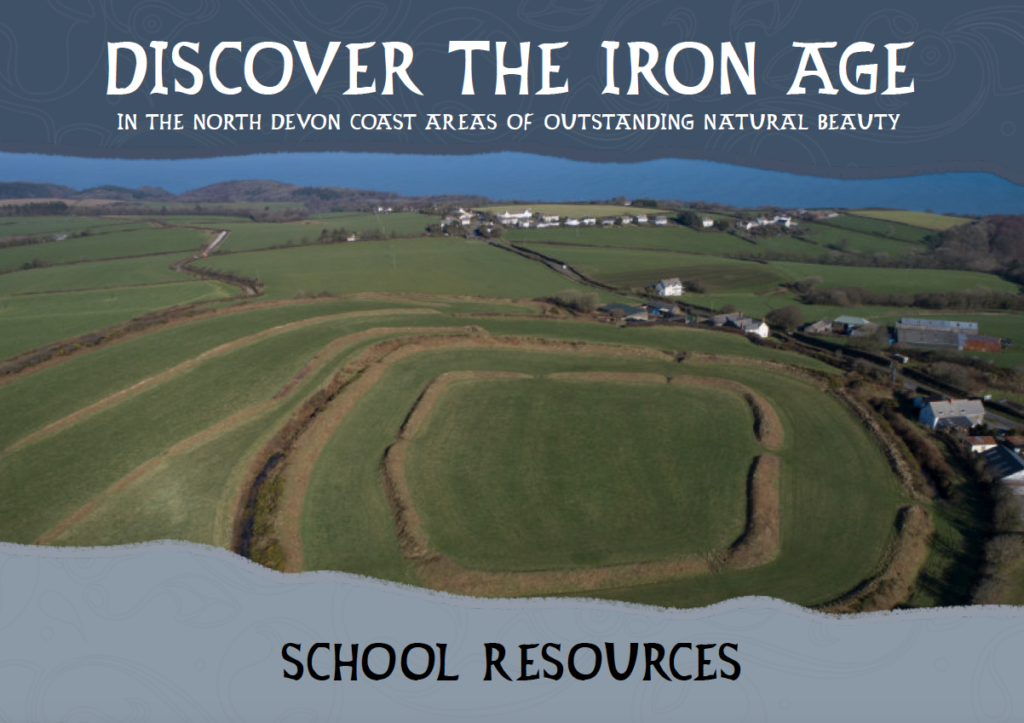 The PDF download contains five lesson ideas and resources that can be used in-class or adapted for outdoor use. Examples include a mirror and shield template, instructions to build an iron-age roundhouse and archaeologist's toolkit information cards. A set of tactile, reproduction iron-age items and archaeologist's toolbox are available for schools to loan, free-of-charge from the North Devon Coast AONB.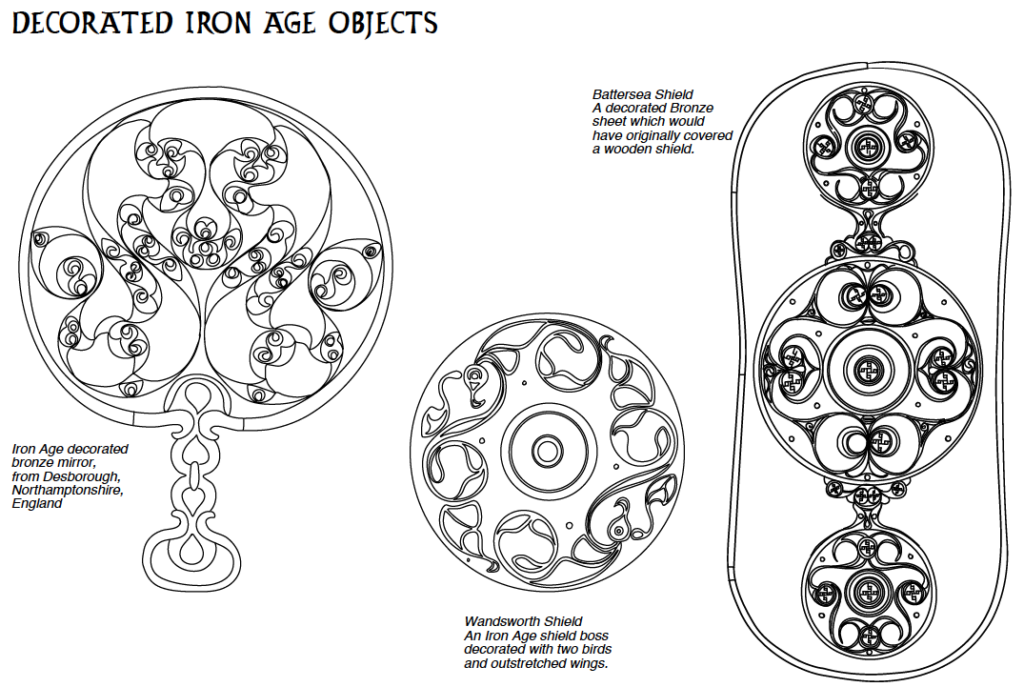 We hope the pack enjoys wide usage within local primary schools, ignites a sense of curiosity about the past and inspires more children to explore the rich North Devon landscape. We were delighted to get this feedback:
"Heritage Arts People were commissioned by the North Devon Coast AONB to develop a heritage-themed learning resource, offered on loan to schools for Key Stage 1 & 2 children. We are so pleased with the result – HAP produced a wonderfully creative and engaging package of learning, including lesson plans, visual aids, media links and ideas for outdoor learning. The resource will undoubtedly help us to work more closely with schools in our area, and will inspire both teachers and children to discover and learn about our iron-age landscape." Joe Penfold, Heritage Officer, North Devon Coast Areas of Outstanding Natural Beauty
You can download the Discover the Iron Age school resource pack on the North Devon Coast AONB website.