It was great to be part of a team that worked with 120 school pupils from Sticklepath Community Primary Academy, Barnstaple last week. The school visited St Nicholas Priory in Exeter to learn about what life was like during the Tudor period.
HAP's Education Specialist Catherine Farnell ran a mini museum activity, where the children got to handle reconstructed historic artefacts. Catherine said..
"It's always a privilege to work in such a historically significant building with enthusiastic children. It was wonderful to give them the opportunity to have a hands-on exploration of the Tudor period. The children were full of enthusiasm and interest."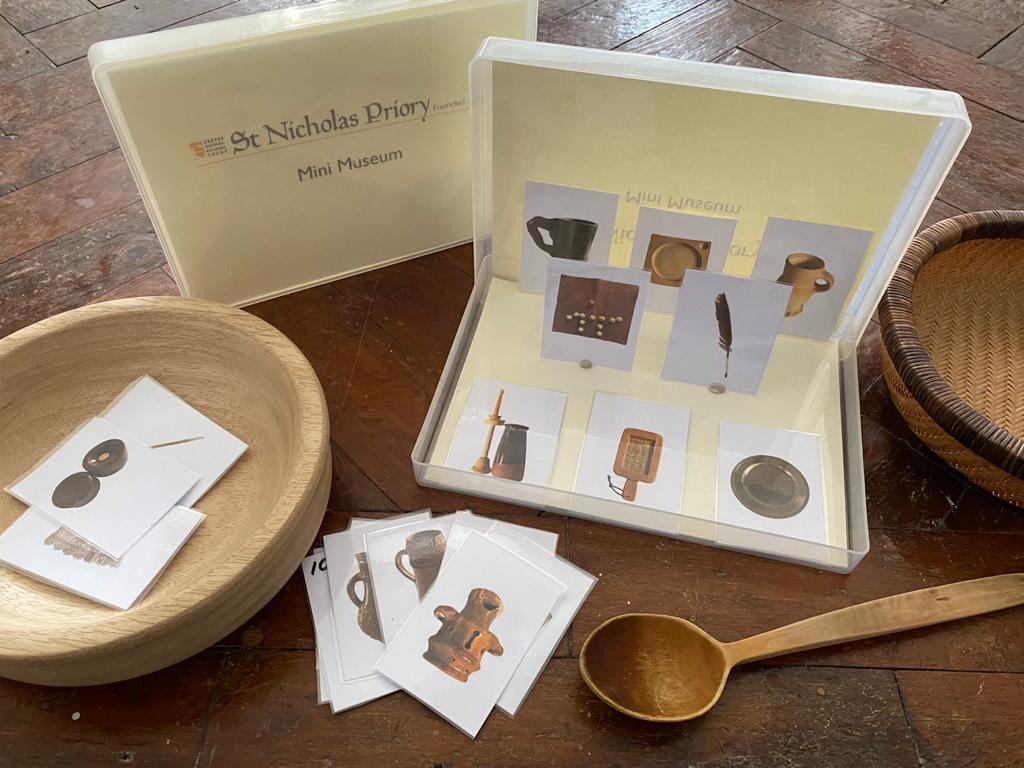 Other workshops included exploring the Tudor kitchen, trying on Tudor clothes and learning about history and climate change.
St Nicholas Priory is Exeter's oldest building. It was founded in 1087 as a Benedictine monastery and was home to monks for over 400 years. The church, Chapter House, dormitory and cloisters were pulled down following the Dissolution of the Monasteries in 1536. The Northern and Western ranges survived and became the home of wealthy Tudor merchants. When you visit the Priory today it is presented as a Tudor town house, home of the wealthy Hurst family. With replica furniture, artefacts and painted in the bright colours used at the time, it gives a unique insight into Tudor life.
If you haven't yet discovered St Nicholas Priory, it's a wonderful venue and well worth a visit. Explore the Tudor kitchen (look out for period cooking demonstrations), bedroom, parlour and the Great Hall. Visit the St Nicholas Priory website for opening hours and events.
If you are a teacher and are interested in arranging a visiting to St Nicholas priory, please email education@ehbt.org.uk.
St Nicholas Priory is run by Exeter Historic Building Trust. You can find out more about the excellent work they do in Exeter here.