We had a great day at our Dunkeswell Abbey celebration event in September, organised as part of our Discovering Dunkeswell Abbey project (funded by the National Lottery Heritage Fund). The sun shone and our volunteers turned out in force to help make the day a success. We'd timed our celebration event to run over the Heritage Open Days and had 50 people of all ages join us for tours, which were partially led by some of our fantastic Dunkeswell Abbey Ambassadors. Whilst everybody who came was local to the area (either within the surrounding villages or within Devon/Somerset), a surprising number had either never been to the abbey or had been but didn't know anything about it.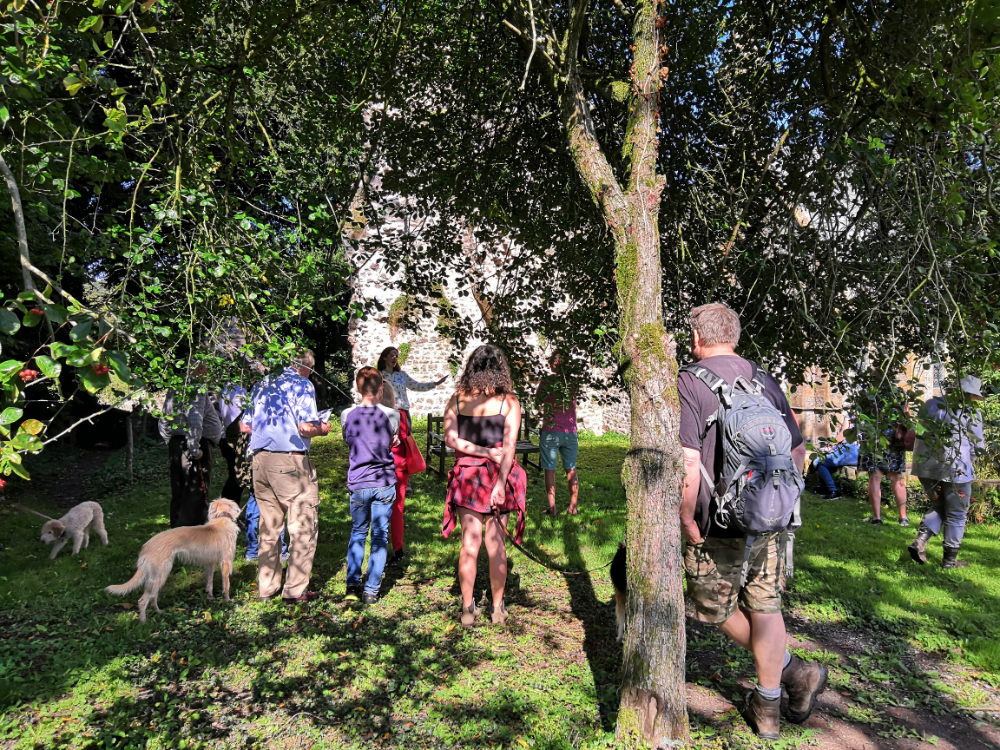 We were lucky enough to have been given a tour of the abbey and tour notes in advance by Charlotte Russell from Historic England. This allowed our volunteers to feel more confident in assisting with tours of the abbey and talking to visitors about the abbey and it's historic context on the day. Volunteers also participated in, and helped run, activities. Riley, one of our younger volunteers, helped with tile tracing and talked to visitors about the tile decoration, pointing out patterns and motifs.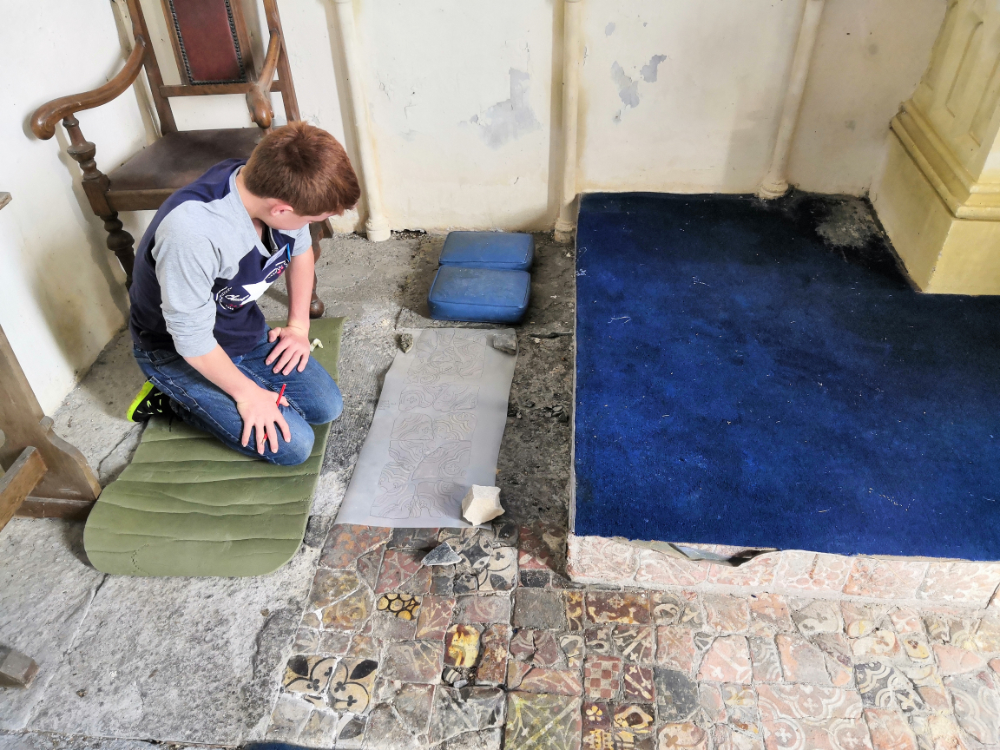 We got some great feedback from participants:
" Extremely interesting tour of Dunkeswell Abbey and environ by knowledgeable and enthusiastic people who were very happy to take time to allow questions and explore ideas. It would be great to find out more about the abbey and how it affected the countryside."
" I've lived here 3 years and didn't know much about the abbey at all. Really interesting to find out more about it."
"Really interesting morning. Knew the abbey was here but always wasn't sure what there was to see. Also not clear which bits are accessible. So to be shown was lovely. All volunteers and staff so friendly and helpful."
" I found the tiles and their amazing drawings on them very fascinating – they are 800 years old!" – primary school aged child
One of our participants found the tour really informative and wrote about her experience and findings on Dunkeswell Abbey on her building history blog here.
Here's a few more pictures of what turned out to be a really successful day. Thanks to the National Lottery Heritage Fund for supporting this community project.